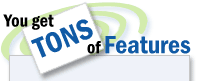 • Hundreds of Editable
  Templates
 
 
• Polling Booth
• Recommend Site
• Links Pages
• Photo Albums
• Auto Responders
• Articles Manager
• Contacts Page
• Mailing List &
  Newsletter Manger
• 2000+ Free Images
• Feedback Forms
• Email Accounts
• Multimedia / Video
• Free Tech Support
• Calendars
• Password Protected
  Pages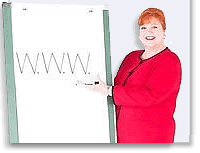 Why pay someone else thousands of dollars to build a web site when you can do it yourself for less than $20 a month? 



The DoItYourselfSITEbuilder has all the tools you'll need to build a robust, feature-rich web site that will exceed your customer's expectations.
 
---
Need E-Commerce Shopping Cart Capability?
We offer that too!


---
Got an old web site you want to trade in for a new one?
Click Here
 
Want us to design your new web site so you can edit & maintain it yourself?
Click Here
 
---
Dustin Andaya
Web Master

 

"I'd like to compliment you on this amazing service. I've looked  long and hard and I simply have not found an ASP that offers a web-based tool as comprehensive as yours. I'm convinced that it is the most innovative approach to small business web design and delivery."
 
Dan Sowell
Realtor
"... I'm very pleased. I'm still tinkering with it but that's half the fun."
 
Sean Lulofs
Web Master
"WOW! Great setup you have! I'm amazed..."
 
Dr. Glenn Mollette
Seminary Site
"There will be an extra star in your crown when you get to heaven : ) ... Again I thank [you] for your work... and I appreciate your patience and help."
 
More Testimonials
 
• Entrepreneurs
• Consultants
• Service Businesses
• Home Businesses
• Professionals
• Distributors
• Manufacturers
• Sales People
• Associations
• Organizations
• Clubs and Groups

If your site will accept payments online visit our
STORE builder.
Select the Payment Plan that's right for you

12 months ($239.40)
=
$19.95/mo
6 months ($131.70)
=
$21.95/mo
3 months ($71.85)
=
$23.95/mo
month to month
=
$24.95/mo